Night Terrors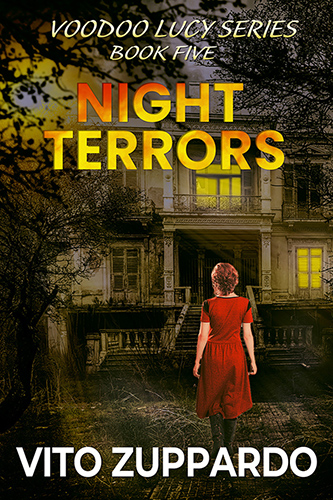 Cross between a drug dealer and a mafia boss who does Lucinda Jones need most. She asked herself when she gathered both crime families for a meeting in the same room.
Lucy combs through her black book of clients who frequent her after-hours business at Club Twilight. When asking Lucy for help to right a wrong, she never refused—but it came with a disclaimer. She might call in a favor from you one day.
It's been ten years since two men came to Lucy for help, and today is the day Lucy wants the favor returned. Indebted to Lucinda Jones has no expiration date—she will call on you one day.
This book will keep you turning pages and up all night—book five, "Night Terrors."