Tales of Lady Luck
The Book That Started my Las Vegas Journey is now free for a limited time – you just need to tell me where to send it
Tales of Lady Luck are TRUE stories during my twenty-five years in the gaming business. I made an impact so big in Las Vegas that Nevada Gaming Control had me on their radar. Published in the Las Vegas Review was an article that my customers had left over sixty million dollars on the casino tables in two years.
If you ever wondered what went on during those exciting Las Vegas Gambling Junkets. Wonder no more. I tell it all.
Tupelo Gypsy (Voodoo Lucy Book 1)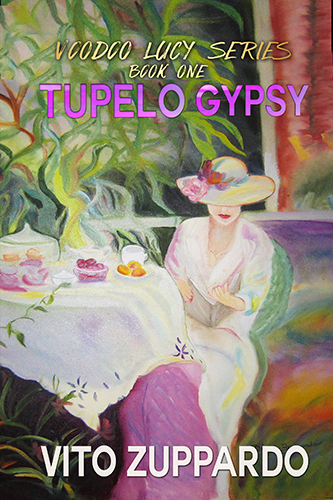 The legend of Voodoo Lucy begins when twenty-eight-year-old Lucinda Jones leaves Tupelo, Mississippi, and her alcoholic, abusive, father behind to start a new life in New Orleans. In the city where jazz bands play until the first light of dawn and no one ever seems to sleep, Lucy falls in love with the eccentric, distinctive characters of the French Quarter, but soon runs afoul of a criminal gang boss and his crew. Lucy herself is no saint—she's long gotten by through running small-time cons, but when she dreams up a profitable voodoo-laced scam and dares to testify against a killer, Lucy's life starts to spiral out of control. With friends on both sides of the law and a drug gang who wants her dead, can Lucy scheme her way out of danger and into the life she's always dreamed of?
Fans of Vito Zuppardo's "True Blue Detective" series will enjoy this story, which takes readers back to Mario DeLuca's rookie year on the beat and Zack Nelson in action as a NOLA PD homicide detective, as well as the early days of the infamous Cornerview Gang and the other unsavory characters that prowl the colorful, charming French Quarter. Grab a beignet and a cup of chicory coffee and get your copy now!