Club Twilight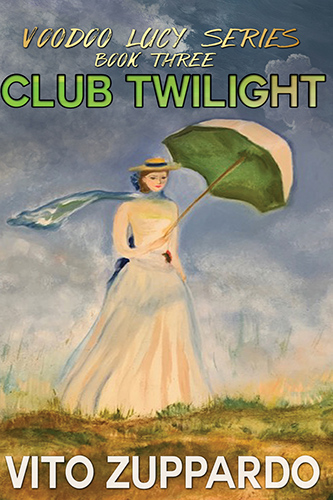 What's worse than murder and mayhem? Voodoo dolls and a heist, for starters.
Having overcome the demons of her past, Lucy Jones is finally free to continue her life of intrigue in the heart of New Orleans's historic French Quarter. Lucy is content to help abused women of the city by offering them a safe haven at Burdette House.
Engaging in Voodoo to get her way, she walks a fine line between the legal system. It's all for the good of the community—she convinces herself.
She is making progress for the better in her own strange way in her heart. Still, Lucy's alternate personality, Lucinda, often tries to bring her own type of rough justice. When an old flame returns asking for her help,
Lucy finds that the tentative control she had over Lucinda is slipping. Torn between conflicting desires, she must tame her dark side or risk losing everything.