Mirror of Lies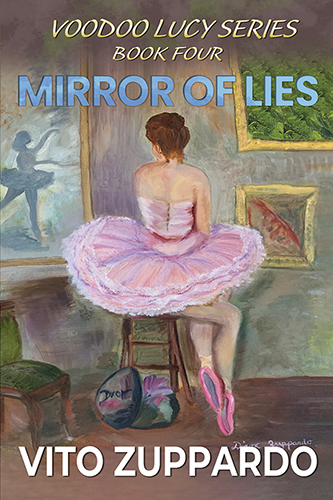 Life is good for Lucy Jones—until she comes face to face with a gun to her head.
Voodoo Lucy is the Queen of the French Quarter, and life is good. Flush with cash, she pours into legit businesses, making it possible for her to give back to New Orleans. It's all financed by her illegal activities and deal-making with crooked politicians. Lucy feels she is doing the best for her community.
On a whim from Mayor Sam Algarotti, Lucy is encouraged to run for a city council seat. Algarotti has his own agenda, should she win. Still, Lucy sees it as an opportunity to expand her business interests and line her pockets. Until, unexpected dirt from her earlier days in Tupelo, MS, is brought to light by her opponent. Lucy may have too many skeletons in her closet to pull this race off.
The on again-off again romance between Lucy and Stella James, a New Orleans City Detective, is put to the test. Their relationship takes a turn through events, maybe for the last time.
This will keep you turning pages, and up all night reading book four, "Mirror of Lies." Vito Zuppardo is the author of sixteen mystery/thriller books.