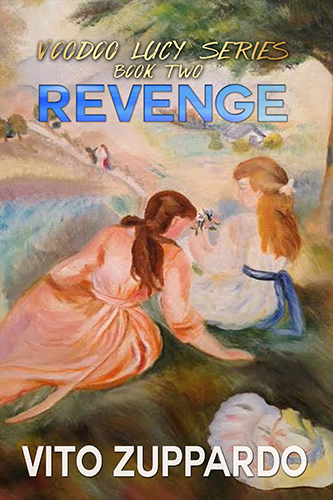 The legend of Voodoo Lucy lives on as Lucinda Jones continues her life of intrigue in New Orleans in the heart of the historic French Quarter. Her interesting, unique relationships are interwoven with drug dealer Felipe Cruz, New Orleans Detective Mario DeLuca, and Stella James, an on-again, off-again romance, as Lucy seeks to right the wrongs in her life.
Her nightmares are getting worse until she discovers the reason for them. She seeks out the perpetrator, intent on revenge, as she engages her voodoo skills by creating a doll to send a message that chills the man to the core. Lucy receives help and cuts deals with unlikely associates, doing what she has to do get justice.
Lucy also seeks to give back to the New Orleans community, helping abused women by renovating a neighborhood and creating a safe haven for others. She might have somewhat crossed the line, involving money laundering, making deals with politicians, and walking a fine line of legal activities.
But it's all pure Voodoo Lucy, as she continues her legacy in Revenge, Book 2 of the Voodoo Lucy series.